Be The GREATEST and MOST EXCITING version of you
TURN YOUR LIFE AROUND…..
in these transformational 2 days with Sue Stone in Kings Langley, Hertfordshire.
14th Oct 10am-5pm & 15th Oct 10am-4pm
Yes it IS possible!
With the right intention, mindset, and tools you will amaze yourself!
"Not only will we have a wonderful 2 days together (within a small group), I PROMISE to give you my best and create immediate breakthroughs for you."
The greatest investment you can make is on yourself! £249
VERY LIMITED PLACES AVAILABLE
Bonuses available for bookings before 18th August
Transformational tapping hour to embed your powerful new life mission statement 15th Oct at the end of the workshop from 4pm to 5pm
Group coaching session online with Sue Stone on a date to be confirmed within 2 weeks of the workshop at a mutually agreeable time
"Thank you Sue SO much for seriously the most inspiring two days I've ever spent. Didn't know what to expect, just knew I needed to be there. I was totally stuck and frustrated, but I knew I could get more from life if only I could unlock the tools. I came to you with an open mind and gave everything I could and you, well you gave me inspiration, energy, a whopping self-belief boost, a level of clarity I didn't think was possible. You set my trajectory to the heavens and gave me an awesome set of tools to help me stay on track and reach my goals – I also have some wonderful new friends. I left feeling empowered, excited for my future and so thankful for all of the greatness I already have in my life that I just couldn't see before. THANK YOU!! You are freaking awesome. XX"  Jennifer Shepherd, Dorset UK
 
"Life changing, miraculous and infinitely inspirational. Thank you Sue for all the magic"  Karen Font Garcia UK
 
"Setbacks don't affect me in the way they used to. I was recently told that my job was at risk of redundancy. Previously my life would have imploded, but I felt very calm and was absolutely certain I would be okay. True to my beliefs I have landed a fantastic job, one where I know I will be very happy. I cannot overstate what a difference this has made to my life. Thank you Sue, you're the best x"   Fosua Amankwah, London
About Sue Stone
From £10 left in her purse, depressed, desperate and full of fear to becoming totally at peace, happy, financially free and a TV Secret Millionaire, Sue has achieved an incredible life transformation.  She has a unique, remarkable and uplifting impact on the people she comes into contact with.
Author of her latest books "The Power Within You Now!" and "Love Life, Live Life", Sue dedicates her life to helping others. She is regularly in the media, a TV presenter and thrives on helping people from all walks of life across the world to create a life they love with personal empowerment, inspirational business mentoring and motivational speaking.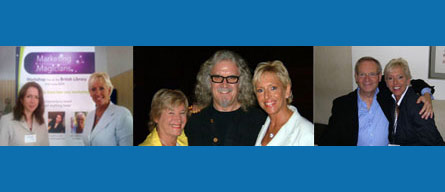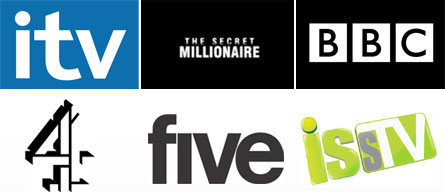 Description:

(5 min from J20 of M25 or 30 min from Euston by train + taxi)
14 October 2021 - 15 October 2021




10:00 am - 4:00 pm
We're sorry, but all tickets sales have ended because the event is expired.